Pilot RC Predator 2.2m ARF PRO
A 50% deposit is required to place an order. Once an order is placed, it may not be cancelled. • Balance in full is due upon completion.
Email us at support@powerboltrc.com for a QUOTE today 
Shipping quote included
 FEATURES:
Full composite construction, lightweight and strong
Two piece wing and two piece stabiliser all for easy transport
Painted outside the mold so no seam lines
Pre-installed tubes for servo extension leads
Optional 3D vector thrust pipe
INCLUDED HARDWARE:
Complete air frame (including aluminium wing-tubes and fibreglass control horns)
Pilot-RC electric retracts and electric brakes
Servo extension leads
Dual wall tail pipe (105mm diameter – for 80-300N turbines)
All in one fuel tank. 4,600ml Fuel tank + 240ml UAT
Pre-prepared pushrods with ball links
*Also available: Turbine Ready version.  Includes all the above, plus x8 Pilot-RC servos, all pre-installed and with free wing bags.  Just add your own turbine of choice.
REQUIRED HARDWARE:
Turbine size:
80-160N for normal sport flying
180-260N for 3D vector flight – Avoid high speed high G flying
Servos: 8 high torque (minimum 20kg) // Uses x1 per aileron, x1 per flap, x1 per elevator, x1 on rudder and x1 for steering
Also requires all the usual accessories such as transmitter, receiver, batteries, powerbox and possibly other small accessories.
Optional: Tail Pipe w/ Vector Thrust +$199.00
A whole new line of sport jet, designed from the ground up with performance in mind.  Capable of both high and low speed flying and manouvers and even options for converting to full 3D no manouver is out of reach for the Predator.
Select one of the several aggressive colour schemes and really stand out from the crowd at your next event.
SPECIFICATIONS:
SPECIFICATIONS:
| | |
| --- | --- |
| Model: | Predator 2.2 |
| Wingspan: | 81.7″ (2,076mm) |
| Length: | 90″ (2,286mm) |
| Wing area: | 1,292 "² (8,332 cm²) |
| Weight: | 23.7lbs (10.8kg) |
PILOT-RC RECOMMENDED HARDWARE:
---
BUILD MANUAL:
Aileron: 17mm, Rudder: 25mm, Elevator: 13mm.
Flap: 46mm for take off and 78mm for landing.
The CG is 275-283mm from the front leading edge on the root of the wing
NEW COLOR SCHEMES AVAILABLE!
Color scheme 17: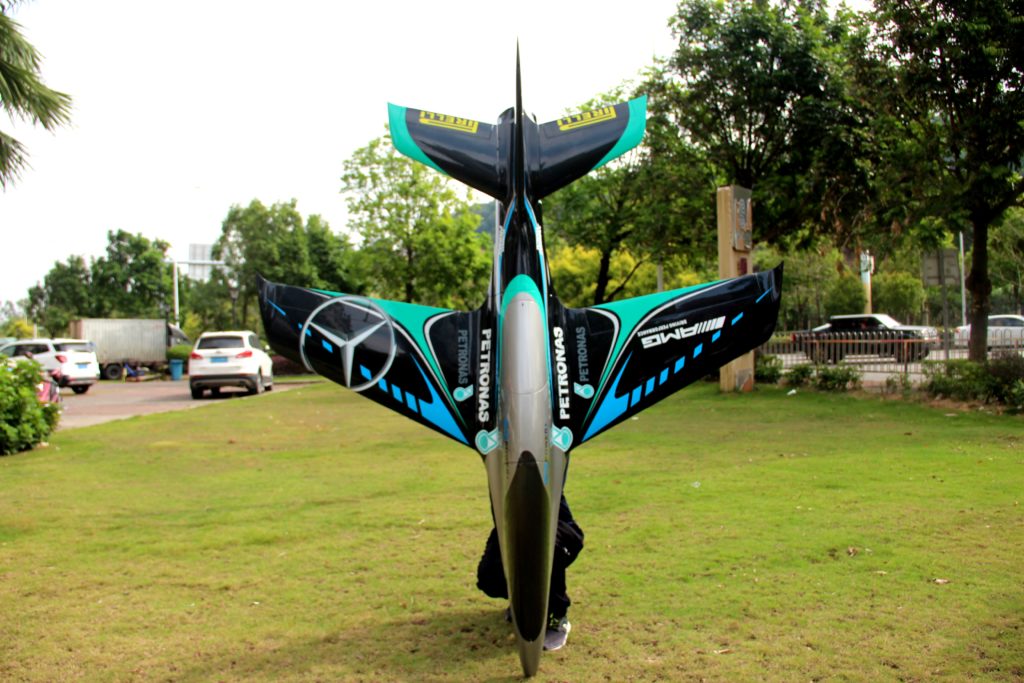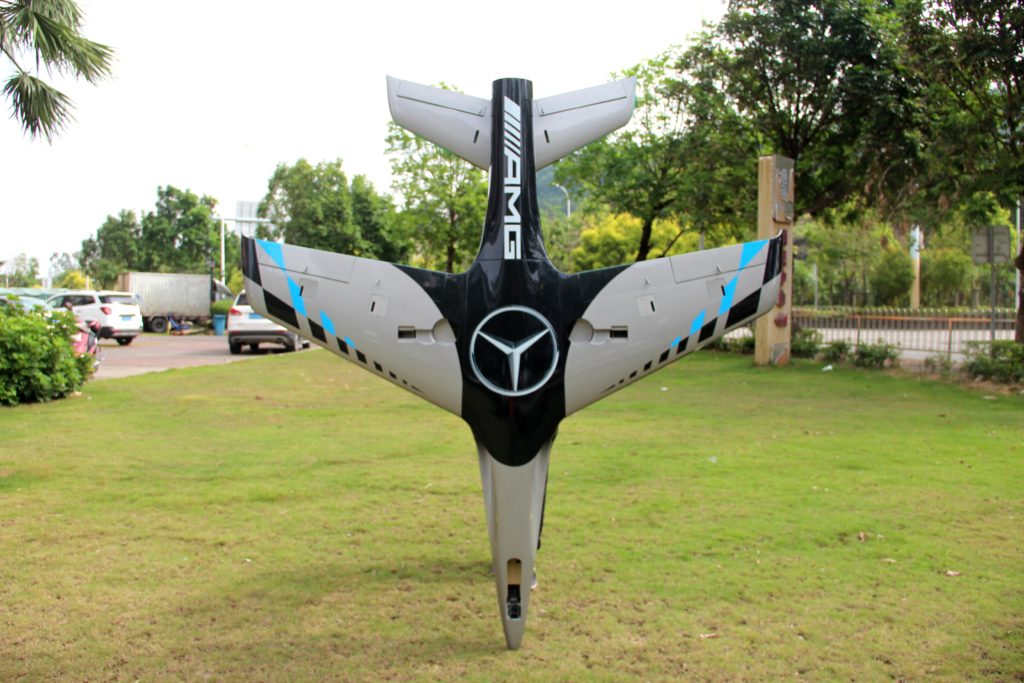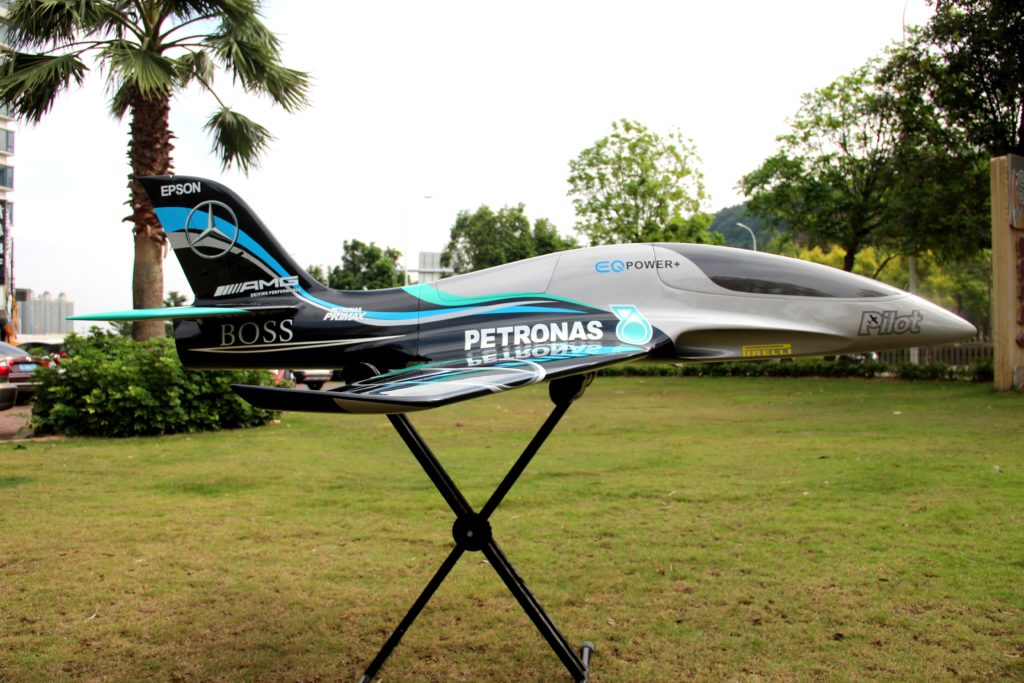 Color scheme 13 – Ferrari: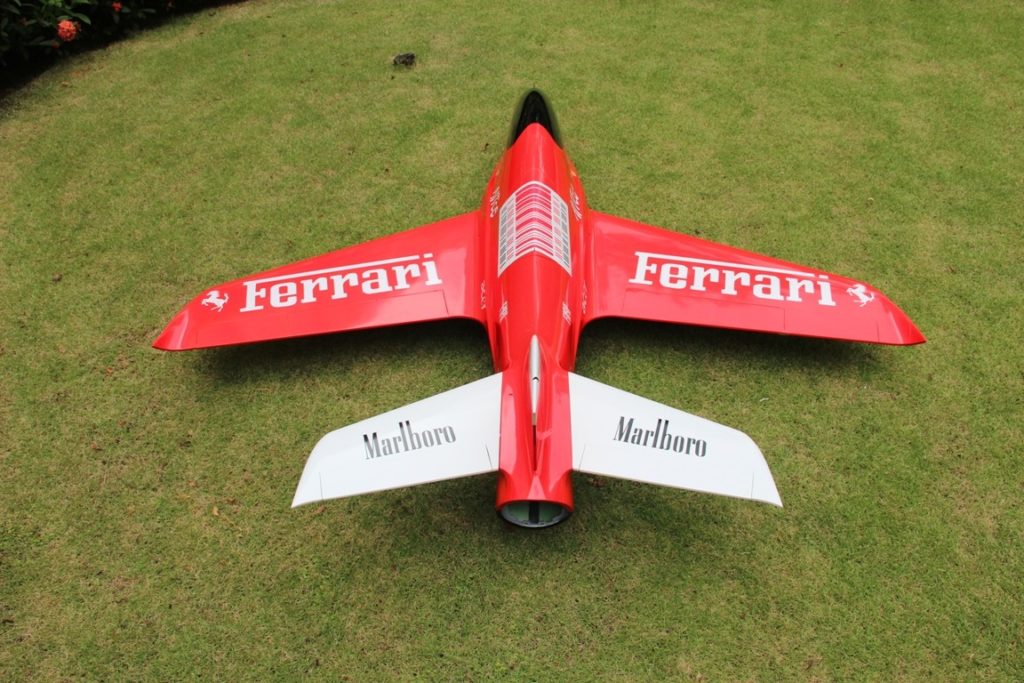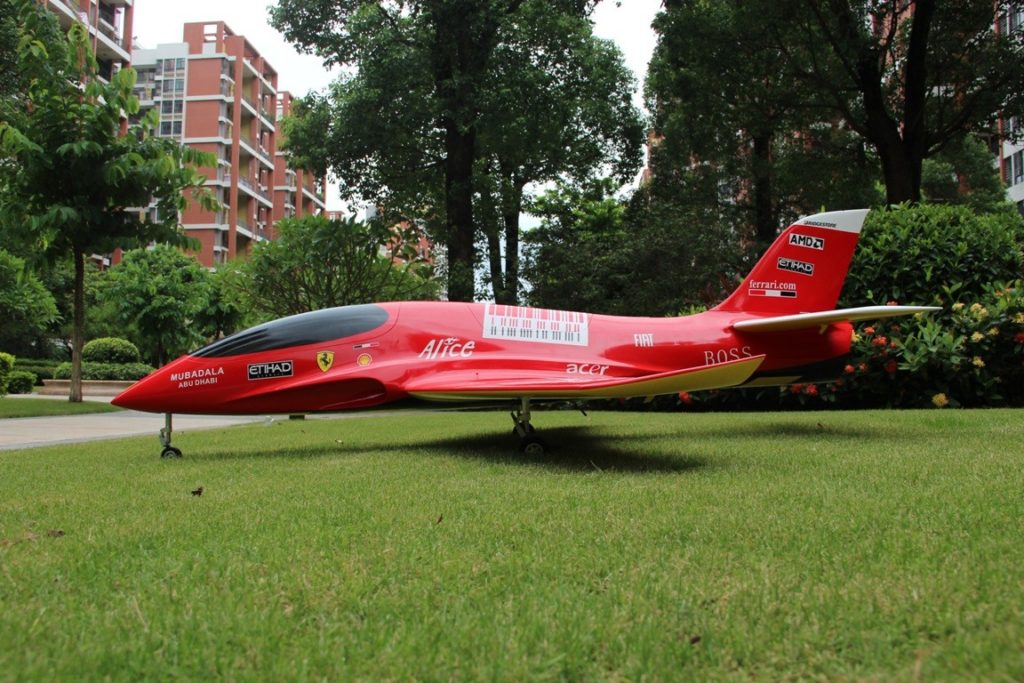 For other schemes please visit https://pilot-rc.com/jets/predator-jet/predator-1-8m-70/
For Custom or other schemes please email us at support@powerboltrc.com